Summary
In the era of modern desktops and biometric security we constantly find ourselves less reliant on our passwords to access our accounts. To name a couple:
PINs
Fingerprint
Facial Recognition
Although this helps make our sign-in experience more convenient, we find ourselves blissfully unaware that our passwords are still relevant to our logon procedure.
You will come across this when signing into your company resources or personal account on a new device.
Suddenly your password is required to sign-in, and you no longer remember what your password could be.
If this happens you will need to do a SSPR (Self Service Password Reset). The below steps outline how you can mange these changes and what prerequisites you should take to make your experience more seamless.
Prerequisites
Having multiple verification options

Just having one number or just an authenticator app to authenticate your account leaves you with a single point of failure if your unable to use that verification method.

Update your account to ensure you have as many methods as possible. This will allow you to choose which option you can use when signing in or attempting a password reset.

https://aka.ms/mysecurityinfo – This link will help you manage those changes.
Resetting password when you already have access
Navigate to www.office.com
Sign in with your organisational account.
Click on your account at the top right of the web page and select 'View Account'.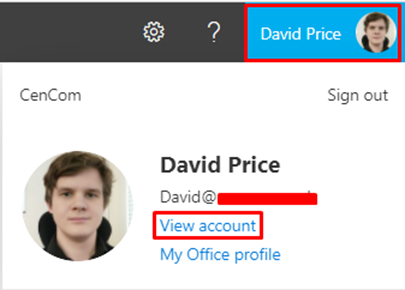 Choose the tile for "Change Password"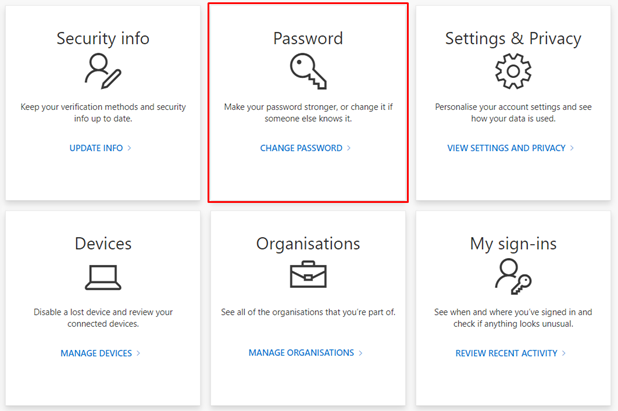 Enter your old password and then setup your new on as prompted.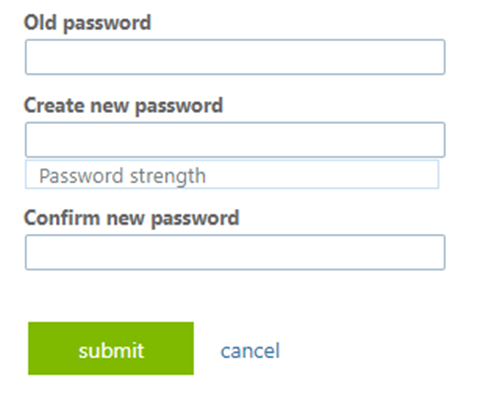 Resetting your password when you can't access your account
Go to www.office.com
At the sign in page, enter your username/Email and click next.
At the password stage, select "Forgotten my Password".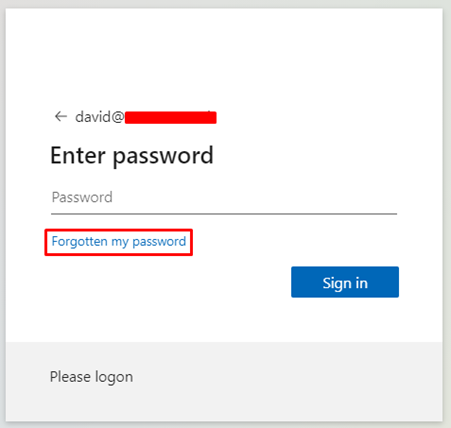 Enter your email and the captcha security codes. Click next.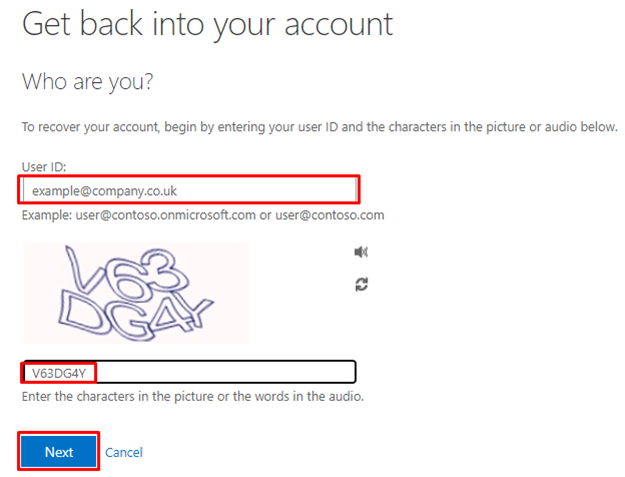 You then choose your verification options (review prerequisites if not setup already). You must choose two options and authenticate with each.
Once you have completed the steps you can setup a new password for your logon account.
Go back to www.office.com and sign in to confirm the new password is working.