Consultancy and Projects
Providing our knowledge and experience to your business enabling you to take advantage of best industry practice, secure and reliable systems and best value business solutions.
Monitor Systems and Services
Managing and Monitoring your systems, software, users and services to ensure that they are running to the best of their abilities and allowing your staff to concentrate on what you do best.
Support and respond to incidents
Responding to users needs is a high priority, when users do not know how to do something or when things do not happen they are expected to, the CenCom helpdesk is here to assist.
CenCom Work
We work with many clients to achieve many things, see below some of the work we have done in our different fields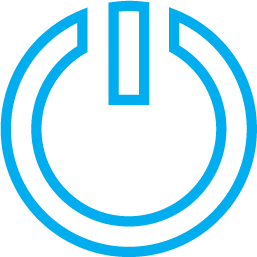 Networks are increasingly complicated and require thought and planning especially if you want that dark corner to have access to the server or internet or if you have three departments you want to share a printer but not other devices and do not want pay for three...
read more
Do you know what you will do if your server stops working tomorrow? Who will you call and how long before you are working again if you get a site wide virus? When was the last working backup of your data and how long does it take to recover? CenCom can provide answers...
read more
CenCom offer a procurement service to supply and install equipment and sometimes clients just purchase things themselves
read more
When a user leaves the helpdesk will remove the users access to data from your company and advise, when required, what remote access the user might have had.
read more
Sounds simple enough o manage the client tenant for Office 365, when you have 10 users using the system in different ways with new updates happening every month, can you keep up to date on the things you need to know to ensure users have access to what they need, that...