Consultancy and Projects
Providing our knowledge and experience to your business enabling you to take advantage of best industry practice, secure and reliable systems and best value business solutions.
Monitor Systems and Services
Managing and Monitoring your systems, software, users and services to ensure that they are running to the best of their abilities and allowing your staff to concentrate on what you do best.
Support and respond to incidents
Responding to users needs is a high priority, when users do not know how to do something or when things do not happen they are expected to, the CenCom helpdesk is here to assist.
CenCom Work
We work with many clients to achieve many things, see below some of the work we have done in our different fields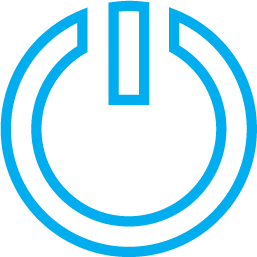 Everyone knows moving can be stressful, but when it impacts on your business and decisions you make impact on system usability and costs for years to come you need to get the right advice CenCom can be as involved or as advisory as you would like, we advise asking us...
read more
IT is often overlooked by small businesses in planning, shocking the management when IT people "suddenly" tell them the server they bought 5 years ago needs replacing, or the copy of Microsoft Office they purchased in 2007 is now making you look bad because it is not...
read more
You business may be adding a new user because you are expanding or because you are replacing an existing user, either way CenCom will setup the user to match your business requirements which will be different for each company. These will include things like...
read more
Users often have problems with their systems which require the helpdesks assistance to resolve, an example might be when a printer is not printing anything for a user but working for others. The solution will be found through a process which will involve three stages,...
read more